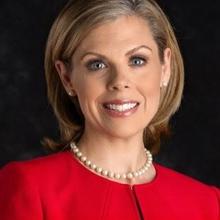 What Delta Wants in Job Seekers: New Skills
At Delta Air Lines (DAL), the competition for flight attendant positions is exceptional. According to Jennifer Carpenter, Delta's global head of talent acquisition, less than one-half of 1 percent of those candidates get hired. The odds may be slightly better for other positions, but job seekers can dramatically improve their chances by looking at hiring from the employer's point of view.
Carpenter recently spoke with CBS News.com's Steven Greenberg and shared her expert job search advice, including how to fix a common resume mistake and why you might want to rethink whether you should change jobs at all.
Edited excerpts of their conversation follow.
Greenberg:  It's easy for candidates to think, "Well, I'm not a pilot or a flight attendant, so Delta is probably not an employer for me to consider." Tell me about the range of open positions at Delta.
Carpenter: Roughly 80,000 employees work together here at Delta to connect more than 180 million customers (and cargo!) to 306 destinations in 52 countries on six continents each year.  World-class aviation isn't just about airplanes. It takes experts in information technology, customer service, pricing, operations, fuel trading, HR, marketing and predicative analytics — just to name a few — to work seamlessly together. 
Apart from flight attendants, how many resumes do you receive on average for each open job? 
The number varies by the availability of talent skilled in the locations and job functions we're hiring. For a more traditional customer service role, we typically receive more than 10,000 applicants vs. a niche information technology role, we may review closer to 100 candidates. 
Click here to read the full article
SOURCE: CBS News